Tuesday, April 15, 2014
I am an Asian who cooks more American food than Asian food (6 out of 7 nights). Is that contradicting?
As you may have noticed from food posts on this blog, there are not a whole lot of Asian food here. Thanks to:
1) Asian Grocery store for locating out of radius. I simply go once a month. While most Asian produces and sauces are more available in American grocery stores these days, I still cant get specific things like Thai chilli pepper or specific brands. Preferably Thai brand for familiar taste).
2) A Caucasian American born husband who is not thrilled with the idea of rice 7 days/week (what's wrong with eating rice 3 times/day????).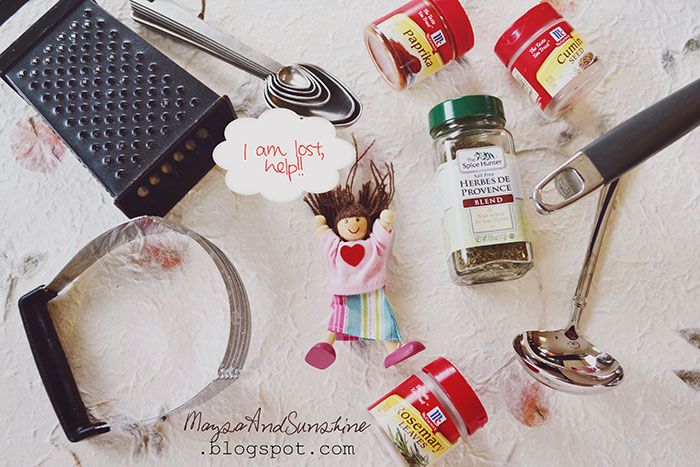 Hence this lady from a faraway land has to surrender and learn to cook Western/American food.
The very first time I was introduced to an American grocery store (Kroger to be exact), I had no clue what the hell I got myself into while in the spices/seasonings aisle.
Gotta be kidding me. Do you SERIOUSLY need these many spices????????...haha. It was such an overwhelming experience and my husband couldn't help much since the man did not know how to cook!!! Just imagine the confusing look on me who knew nothing about cooking except mozzarella cheese on a pizza. I picked up a few basic, most commonly used spices (based on a recommendation of a husband who tried to help but once again did NOT know how to cook AT ALL).
A second wave of shock and confusion hit me not too long after my first grocery store trip. My wedding in the States had been planned. Hence I had to register a Bridal Registry (we don't have such thing in my country, guests usually gift the groom and the bride with money).
So now my new adventure began at the Department store where I had to pick mostly cooking utensils to add to my list (since the husband didn't cook, what could you expect in a single guy's empty kitchen?) I was in awe as how many pots/pans/silverware/glassware one would need in an American household!?!? You can call it "culture shock" I suppose. Just give me a rice cooker, one pot, one pan and a spatula and I was good to go!! With the help and guidance of a kind mother in law a task was neatly done in no time. Pheeeeew!
I have to tell you that prior to moving to the US, my cooking knowledge and ability was 1 out of 10. I only knew how to
1) cook rice
2) fry egg
3) make an instant noodle.
"Seriously, that's it."
My parents were so concerned because i had absolutely no interest in cooking whatsoever. Then you talked about making REAL and EDIBLE meals not just for myself but also for a man who made a lifetime commitment to spend the rest of his life with me? Wow! Pressure much?? Would I survive a new life in this country? That was a big question for my parents.
During the first few months of my life in the USA, I made several long distance phone calls to my parents in Thailand asking how to cook. I cooked lots of Thai food and experimented with American recipes. Sometimes they were okay, sometimes they were too creative and very strange (not edible) but my husband was so kind he ate them. My mother in law LOVES to cook and she is great at cooking. I learned a lot of how-to and tips from her in the beginning.
What really helped speeding my learning process was when my in-laws started up a food prep business (not a restaurant). They thought it might be something that could keep me busy while waiting for all my legal paperwork instead of doing nothing at home. It was a fairly new and convenient concept almost a decade ago that the store cut and prep meats/veggies/spices and other ingredients then provide recipes. Customers come in to put stuff together in containers and freeze at home. Good concept for busy family so they can just pull that out, thaw and cook. Basically what the store did was to prepare the ingredients for the customers. In order to work there I had to attend a food safety course.
I quickly gained knowledge through working with several recipes and ingredients. All of sudden my cooking knowledge went from 1 to 7. I worked there about 6 months then landed a real office job so I quit chopping veggies. That really was a good learning foundation as it helped me understand the basic of American cooking.
(I can't say my passion is cooking because it is not. I would say it is more of a survival mode)
Do you have your own kitchen tales?
Friday, April 11, 2014
Every single one of us blogs for a different reason: to improve writing skills, to talk about their passion/obsession, to document their lives, to share photography, to reduce stress from work/personal life, to find a new hobby, to connect with other people who share the same interest and etc. As I wrote this post, I paused a minute and thought about an initial reason why I started blogging.

Almost 4 years ago on 6/19/2010, I first set my footsteps in Blogsphere in an attempt to "find myself again". As silly as it may sound, how could one forget about herself? I almost did after entering the wonder world of motherhood. I felt my world turned upside down when I became the first time mother in 2009. Every day of my life was not the same since then. It was much sweeter yet bitter and difficult too. I set very high expectations on myself the minutes I found out I was pregnant that I must be the best mother/wife I could be. Silly me I set myself up for stresses and frustrations.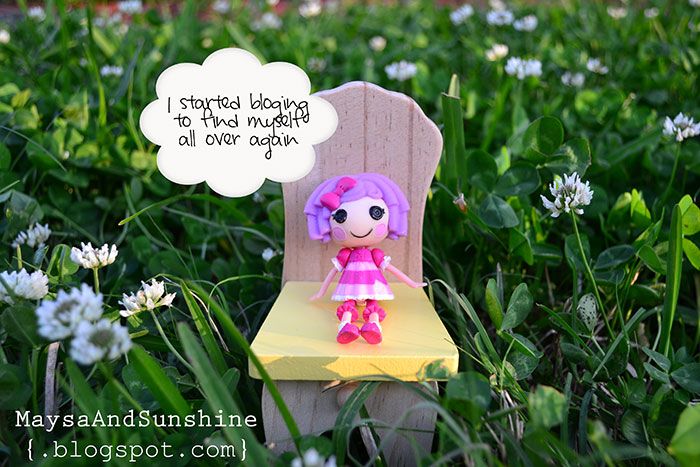 Before I started blogging I had no clue this little space on the internet even existed. Everyday my life was evolved around a baby, a long list of chores, a full time job, a husband who had erratic work schedules, a dirty house and more. I didn't remember watching TV that much or surfing an Internet. Instead, i was scrubbing a toilet at night after a long day at work and a baby was in her crib (and the husband at work). I rarely went shopping anymore. I completely stopped playing with makeup too. If i showed you a picture of myself from those days, you may just assume i have some plastic surgeries done. Boy i looked horrible from head to toe...no kidding. Despite my husband kept telling me I should allow myself to a "me" time, I always refused. How could I ignore a dirty house to go out shopping??? (I was a perfectionist back then my house was always in a clean and organized state). No luxurious moments like that for me I must keep the house clean, take care of a baby and cook homemade meals. Those were my missions to become a dedicated mother.

I lived like that for 15 months straight when I mentally had enough of that dedicated/mother of the year lifestyle. I went through many bouts of emotional meltdown day in day out. I cried and whined almost on a daily basis. I was not happy. I couldn't find a balance. Those never ending chores. I had less time in a day to do everything. I could no longer maintain my sanity. I got upset easily. More alarmingly, I didn't even remember all the fun things I used to do prior to becoming a mother. I honestly didn't.

One day I stumbled upon a blog of a girl who blogged about makeup. As I started reading her blog, it reminded me of something I used to do like applying makeup and beautifying myself. It was like an eye opening. I discovered a small history of myself! This was something I used to do but decided not to continue in an mission to become a perfect mom but you know what? It was a bad idea. It was not a perfect mom who made a happy family.

It took a happy mom to raise a happy baby and make a happy family! Obviously I was not that mom. I was a mom who constantly thought about chores and how to get them done. I was a mom who was stressed herself to death. I was overtired, cranky and moody. For what? What good come out of all this? I may die from developing a heart disease before someone crowns me with the "Best Mother of The Year" award. Something MUST change immediately.

I started using blog as a tool to help me find things that I enjoyed doing prior to become a mother as well as discovering new and exciting things. Before that I always thought I never had the time but a reality is I had the time but didn't make some time for myself.

I must say blogging has helped me a LOT. Not to mention the amazing blogger friends who have continued to connect and stay with me through this journey. These blogger friends make a huge difference in my life everyday (you know who you are - thank you and big hug).

Blogging also helps me want to improve my look. The way I apply my makeup, the way I learn to experiment with style through mistakes and much more.

My love for photography has blossomed from blogging too. Never once thought I would love taking photos this much.

I also learn to manage my time differently now. I too realize it is important to lower one's expectations in a certain situations. It is okay to not always have an over the top clean & organized house. It is okay if kitchen sinks are full with dirty dishes on occasion. It is okay to not clean the bathroom but sit and relax. It is okay to have some time to myself. It really is okay because this is the real life. Nothing is perfect. There will always be challenges.

Do you remember the real reason that got you started?



Thursday, April 10, 2014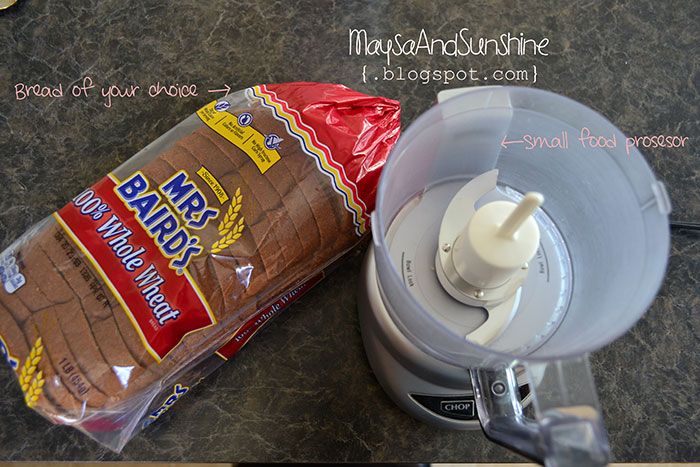 Like the majority of Asian families, I am accustomed to eat fresh food/ingredients. Canned and pre made food is not very common in Asian cooking. Buying and preparing your food from scratch is the heart of Asian cooking. I try to apply this very same concept when cooking American food too. Everything tastes fresher and better but you talk about extra time in the kitchen and the pile of dirty pots and pans.
I am not a huge fan of processed or canned food in general but can't deny the convenience of it. The ease of opening a can or tear a bag of ready made products make a huge difference especially to most of us who don't have all day to hang out in a kitchen like those Food Network Stars. I try to make most things from scratch if possible as long as it doesn't mean spending hours in the kitchen. This way I have a total control of ingredients and amount of salt. I am amazed at the sodium level in most items, it is ridiculously high. My blood pressure shoots up the roof just by reading the label.
Breadcrumbs are one of those super easy to make. I bought some at a store years ago when I first arrived in the US. I probably used it once and let that whole thing stale. I only use breadcrumbs once in a blue moon as to add to meat to make meatballs. So might as well try and make my own. I experimented with it with different ingredients and came up with my own recipe. Don't know how others do theirs but here is my version.
Please note that I never did any research as how to correctly make the breadcrumbs. Try this at your own risk...hehe.